[Free Trial] Max 1 mil THB / Y electric cost reduction.
New solution for reducing air leak and electric consumption dramatically in factory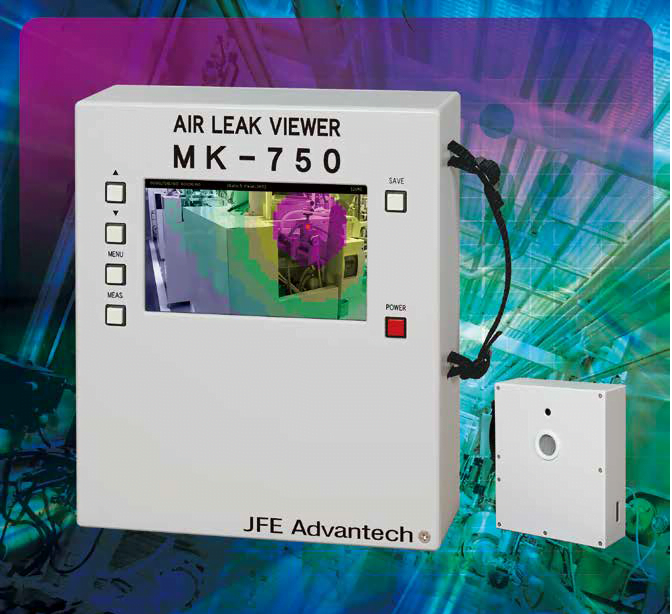 Have you ever felt that your factory's electric bill is high?
Normally, around 20-30% electric consumption is used by air compressor.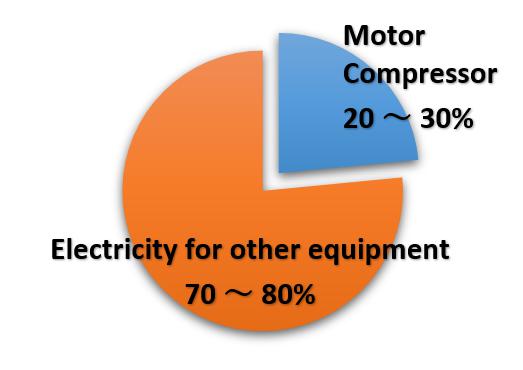 Opportunities of Cost Reduction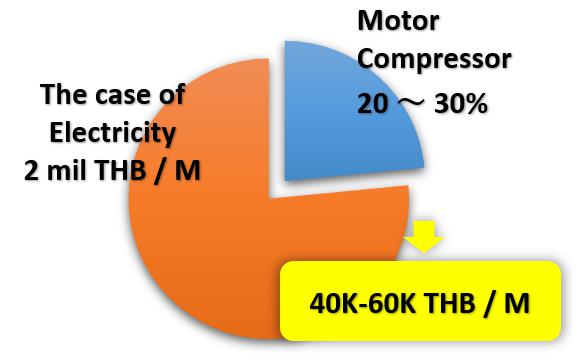 For example, the factory which use electric 200,000 THB / month, it means you pay 400,000 – 600,000 THB for air compressor.

But it is not easy to maintenance. Because a lot of air is leaking many places in factory and it is very difficult to find all.
The case of 6 bar pressure air is leaked from 1mm gap from pipe or joint, the loss cost is 1 THB / hour.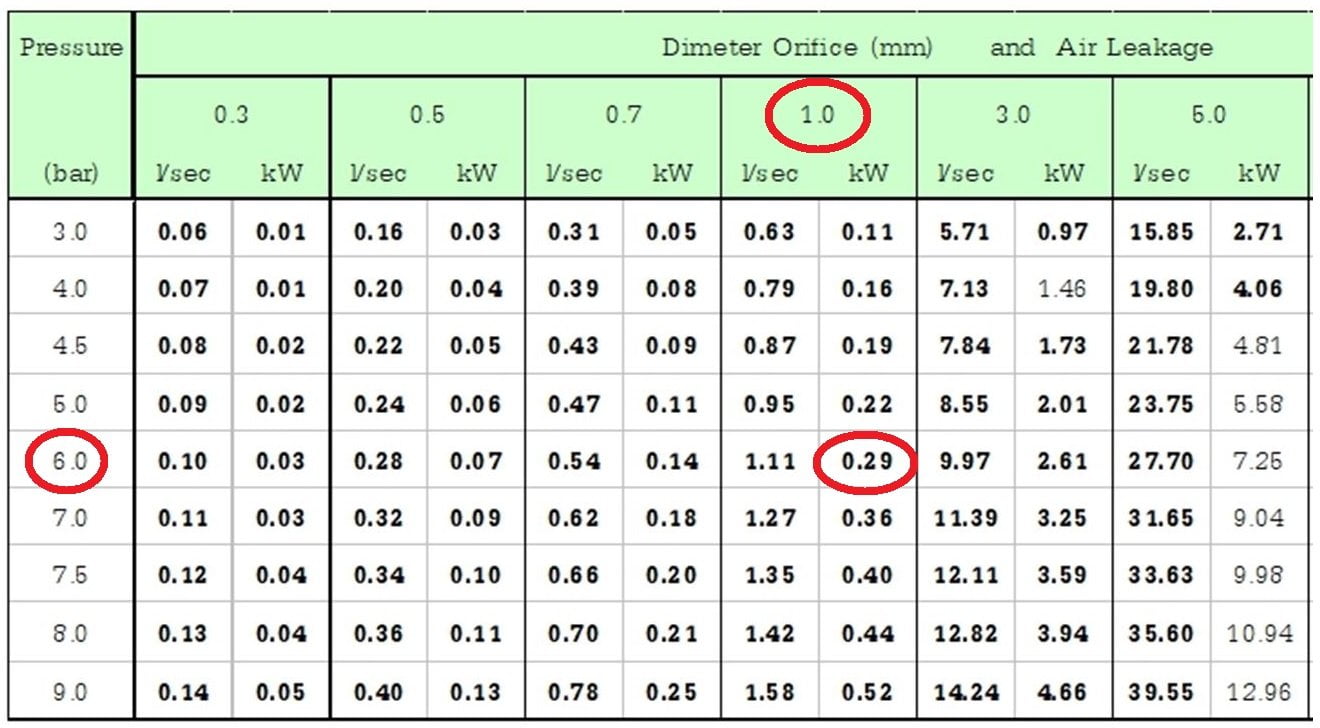 Do not you care about this small cost?
Let us calculate detail little bit more.
1 THB * 20 Hours * 30 days * 100 places = 60,000 THB / month
This is an actual result of air leak check for our customer which using electric 2 mil THB / month.
In this case, factory pay 400,000 – 600,000 THB / month electric for air compressor and they cannot use anything. It means they pay money and through away 10 – 15 % of it.
*This is example, condition is different in each factory.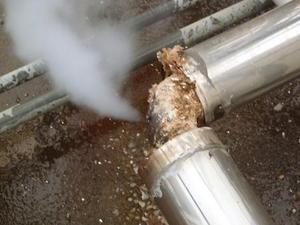 When we visit factory, a lot of management and facility manager said "Workers do not understand of the air cost, because they think it is free. So it takes a lot of cost actually."
But in the other hand, it is very difficult to find air leak timely in very wide space.
So we developed new service to check easy to find air leak spot in factory.
We already have checked some factories. Do you guess how many % factories we can find air leak spot?
Answer is below.
・
・
・
・
・
・
・
・
・
・
・
・
・
・
・
・
・
・
・
・
・
・
・

New Innovation for Checking Air Leak
AIR LEAK VIEWER MK-750
In the past, there are some measurement tools for checking air leak. But it was not easy to use it by many reasons.
We are using Air Leak Viewer developed by JFE Advantech based on Japanese technology.
*Not only air, we also can find steam and gas leak.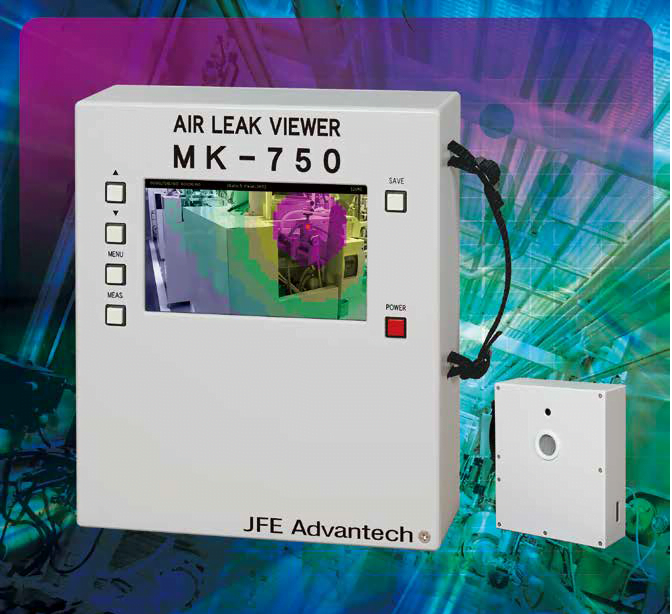 Introduction "Air Leak Viewer MK-750" of JFE Advantech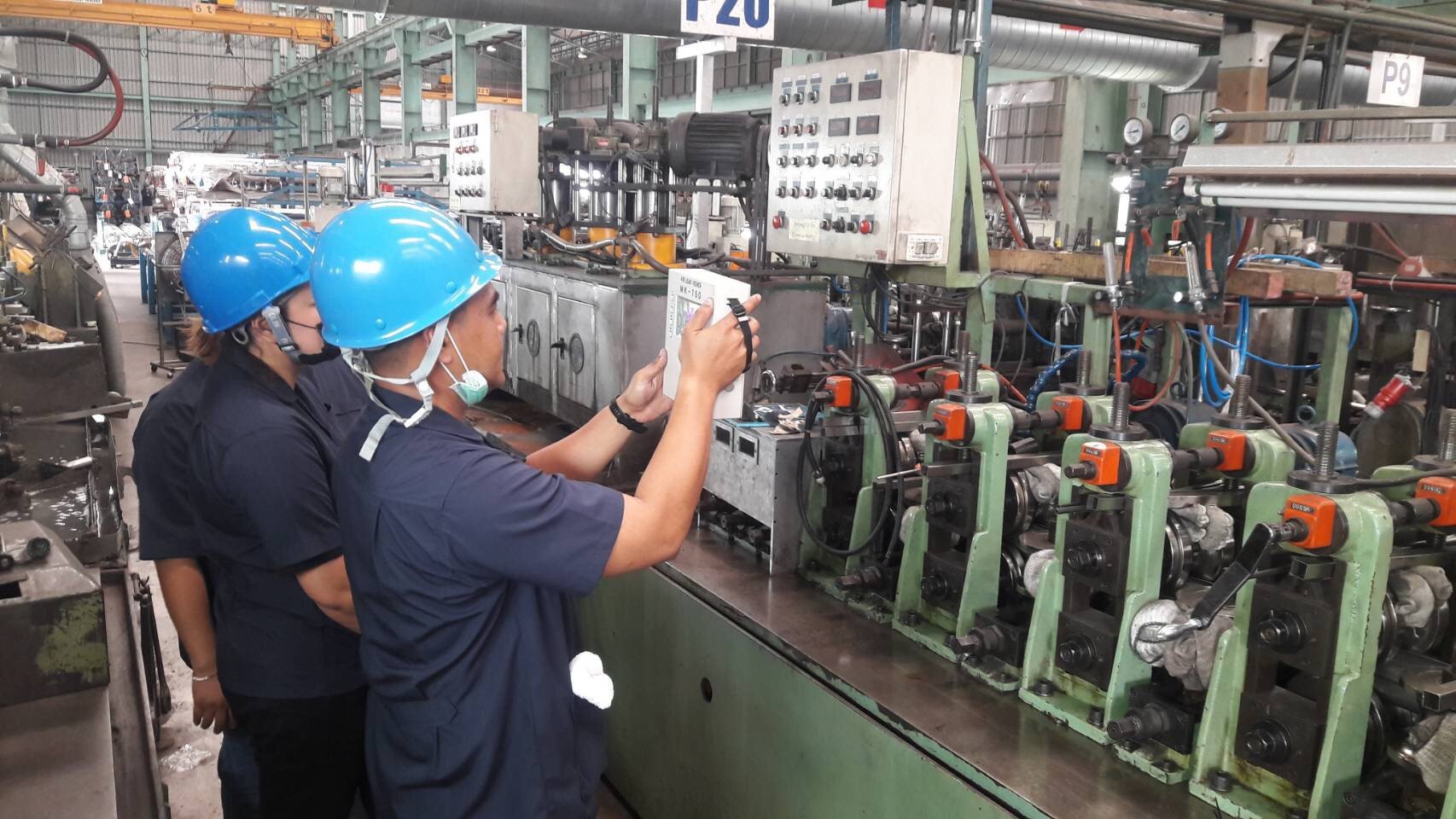 Can easy to check the point of air leak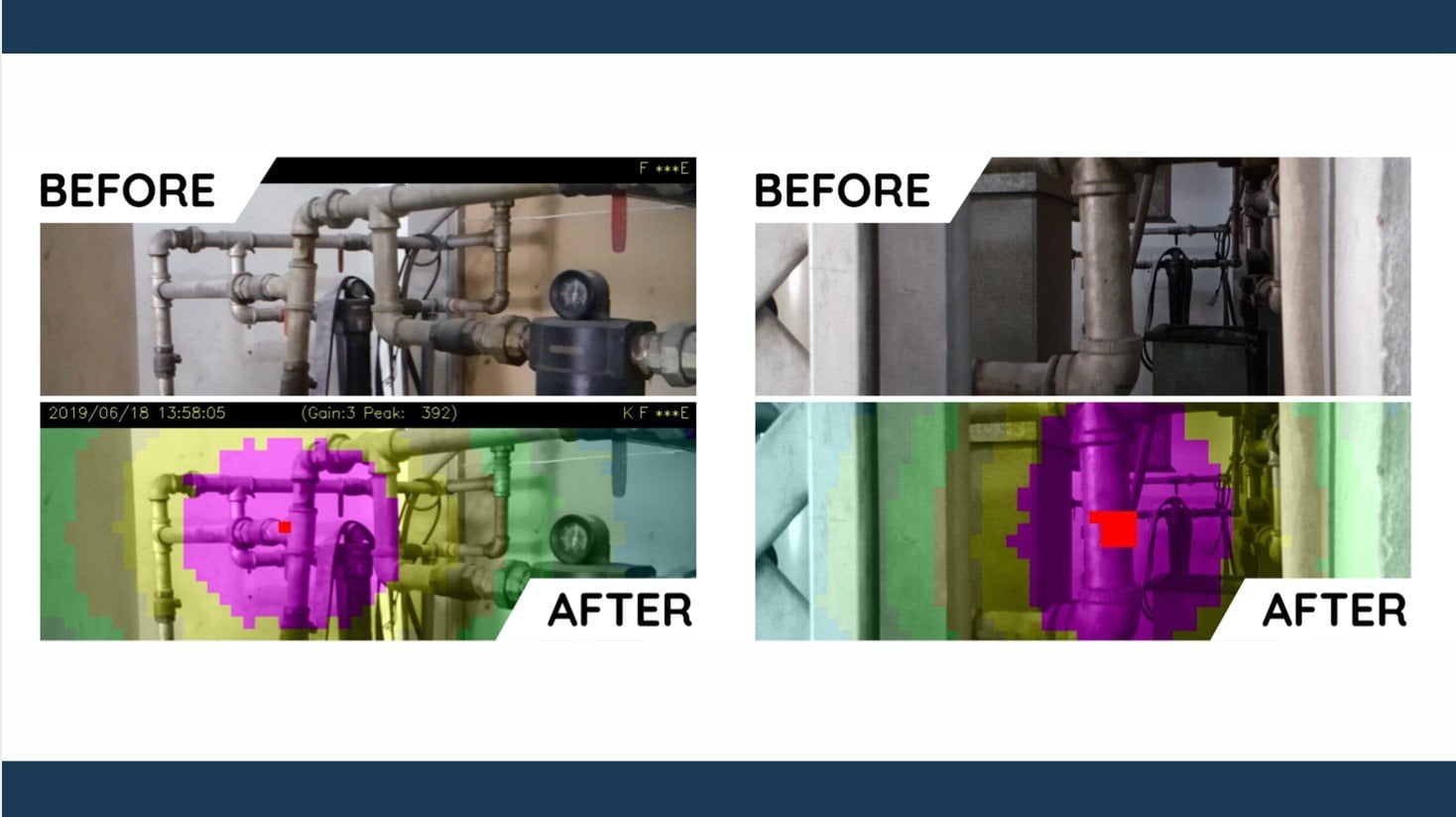 About Air Leak Check Service
Do you guess this equipment is expensive?
We are providing "Air Leak Check Service".
We will visit your factory and check air leak by this viewer.
It will be charged from 1Hrs to 6Hrs.
So you do not need big investment.
Step.2 |Free Trial (10 min and will find few points of air leak)
Step.3 |Send application of service
Step.4 |Air Leak Check Service (Charged)
If we will not able to find any air leak spot, all checking service fee will be free!
Step.5 |Will deliver air leak position pictures by SD card
Many companies decreased sales under the COVID situation and thinking how to reduce operation cost.
How about use Air Leak Check Service for reducing cost easily?
If you are interested in, you can request catalog from here.
If you want free trial air leak check service,
please contact from her.
[Service Provider]
ECMS LTD.
https://ecms.co.th/
Ms. Green M: +66-(0)98-294-2988 [TH/EN]
Mr. Kitamura M:+66-(0)91-575-3673 [JP/EN]